Your impact
Make a difference in low-income communities
By eating and raising money together between November 1 and 10, Canadians are giving low-income communities better access to healthy food and programs that change lives.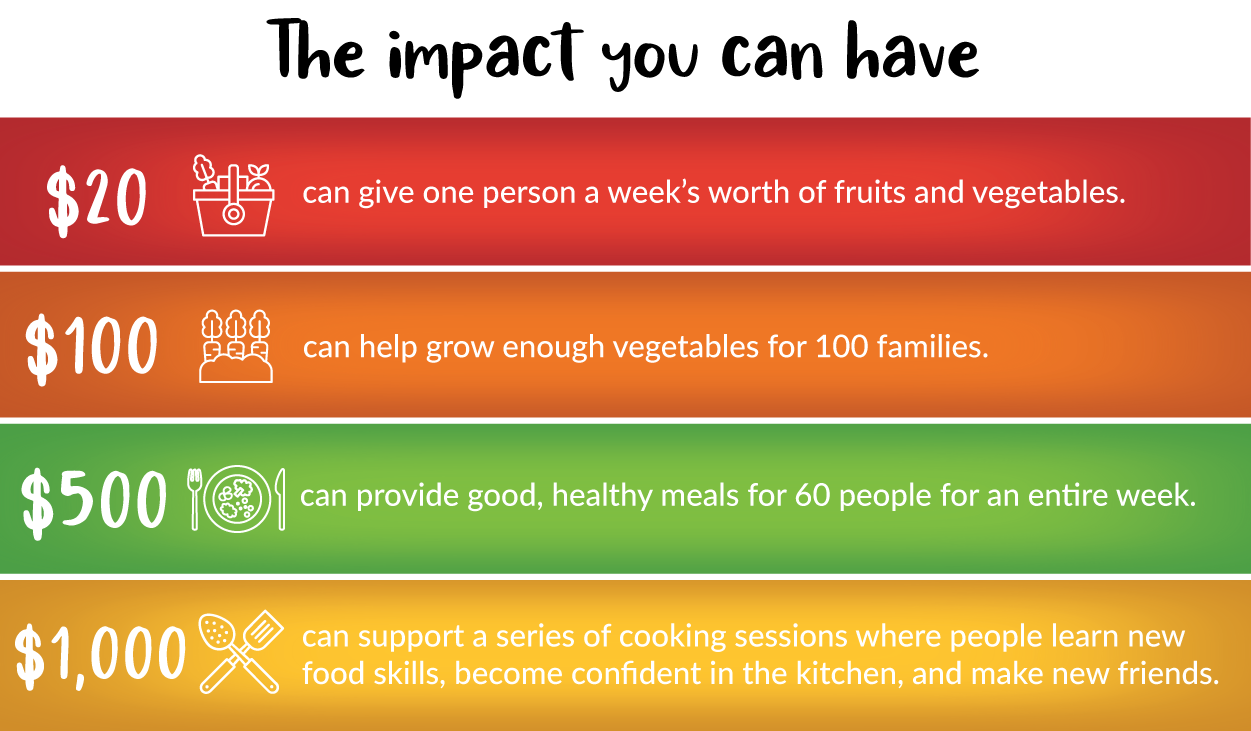 Why it matters
Food insecurity happens when someone can't afford or access the food they need. Four million people in Canada are food insecure. It means they have to choose between paying rent and buying food, or have to skip meals so their kids can eat.
Food insecurity affects people's physical health, their mental health, and their sense of belonging. You can help change the story. Funds raised through The Big Social support vibrant, empowering programs that provide healthy food, and also help people improve their health, make new friends, and feel empowered to contribute in their communities. That's why we say: good food is just the beginning.
Learn more about Community Food Centres Canada