Ambassadors
Chef Lynn Crawford
"My favourite thing in the world is bringing people together over food. It gives me so much happiness, and I love seeing the joy it brings others. It upsets me that in this country, millions of people can't afford the food they need. The Big Social is a great fundraiser because it gives me a chance to bring my friends and family together to share food, and support healthy food programs at the same time. It's a win win! Join me by registering to host your Big Social event!"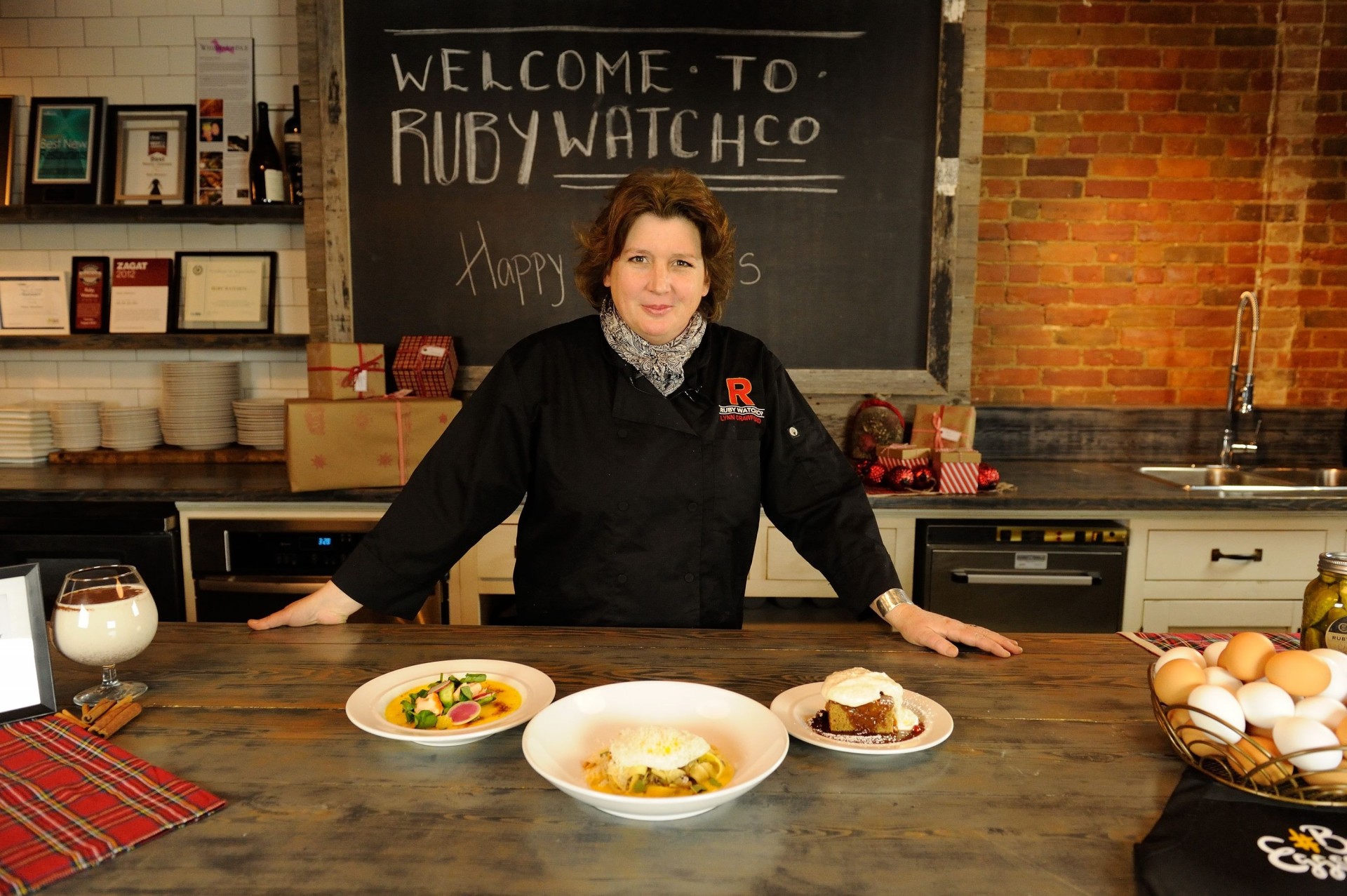 Award-nominated, best-selling cookbook author, internationally recognized and one of Canada's celebrated Chefs, Lynn Crawford has over 25 years of culinary experience.
Chef Lynn worked at the Four Seasons Hotel chain for 19 years, including New York and Toronto earning the role of Executive Chef. Stepping out on her own, Chef Lynn opened Ruby Watchco, a market inspired, Chef driven, critically acclaimed restaurant in 2010. A short five years later, she opened The Hearth located at Toronto Pearson International Airport. This year, Chef Lynn celebrated the opening of the Hearth Market located at Toronto Pearson Airport Terminal 1 Domestic.
A household name, Chef Lynn has entertained and inspired generations of home cooks as the host / star of the hugely popular, three-time Gemini Award nominated Food Network Show, Pitchin' In. She traveled across Canada as the cohost of the popular TV show The Great Canadian Cookbook, and continues to make regular TV appearances on programs such as Top Chef Masters Season Five, Restaurant Makeover, Top Chef Canada, Chopped Canada, one of the first Canadian Chefs to compete in Iron Chef America and now an Iron Chef on Iron Chef Canada.
Chef Lynn has released three best-selling cookbooks Pitchin' In (2012), At Home with Lynn Crawford (2013) and the award-winning Farm to Chef (2017) and is currently working on her fourth due in 2020. A longtime believer in the farm-to-table movement, Chef Lynn is a proponent of supporting local farmers, and sustainability. Chef Lynn lives in Toronto with her partner and their daughters Gemma Jet and Addie Pepper. Chef Lynn's daughters play a huge influence in the Food Network star's life, impacting everything from her schedule to the foods and flavours she wants to try.
Chef Nicole Gomes
"I love the connection of food between people! As I grow to love food even more over the years, I am intrigued by the journey of how food makes its way to a table through it's stories, history and tradition. It brings me joy to bring people together over food. I can't imagine the thought that there are millions of people in this country who may go without food because they can't afford it. By simply hosting an event for The Big Social I can spread my love of food with others and make a difference at the same time. I challenge you to do the same! What a beautiful thing to share a meal together."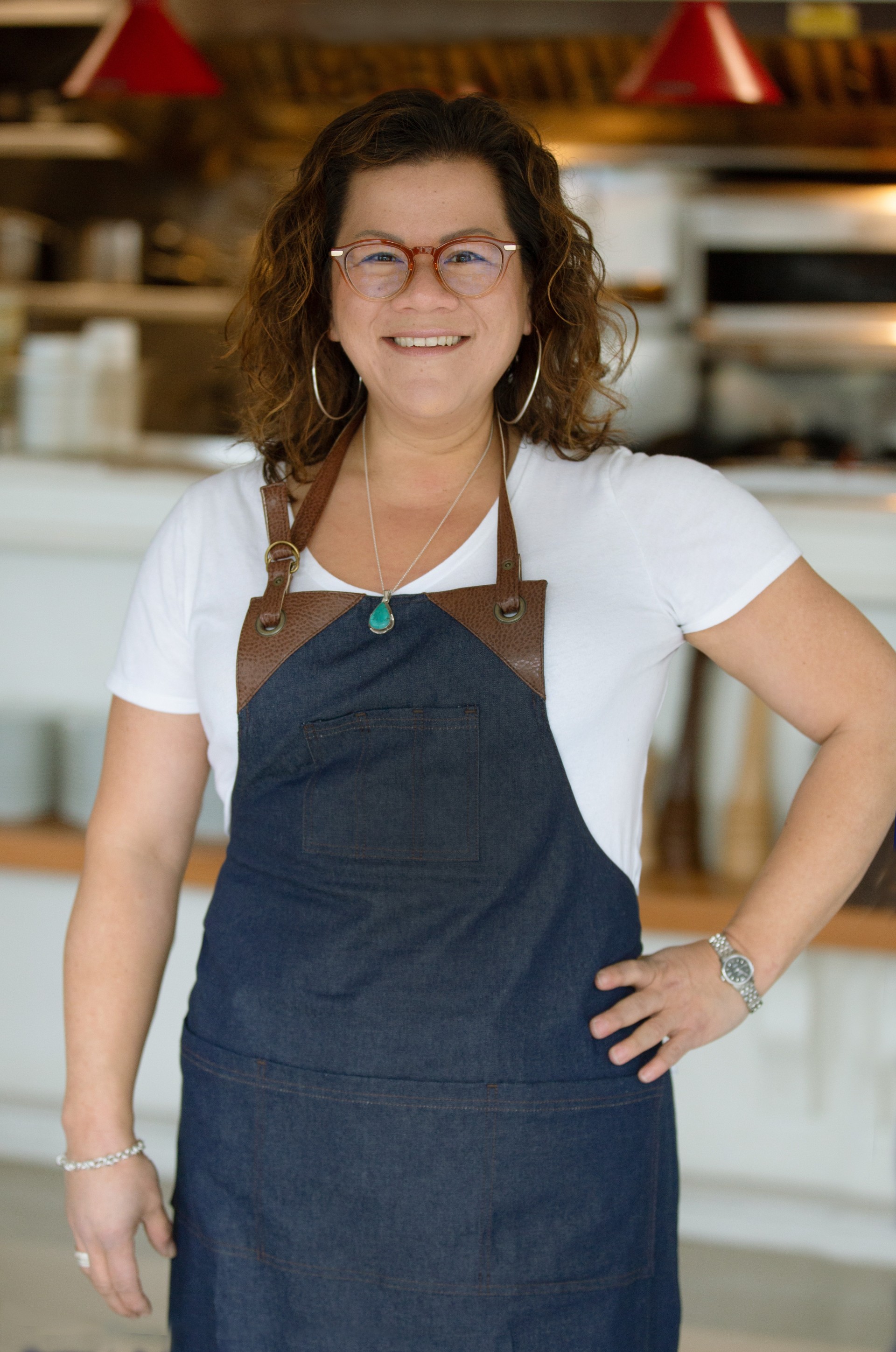 Crowned as Canada's Top Chef by Food Network's Top Chef Canada: All-Stars, a competition that pitted the best of four seasons' of Top Chef Canada against each other, Nicole fought her way to the champion spot to become the first female winner of Canada's most prestigious high-stakes culinary competition. Also, a semi-finalist on Iron Chef Gauntlet, Season 2 has confirmed Nicole's position as one of Canada's premier culinary talents.
With over 22 years of professional experience and currently as chef-owner of the highly successful Nicole Gourmet Catering, now in its twelfth year, Nicole has been intrigued by the kitchen from the very young age of eight. Her first exposure to professional cooking came during an apprenticeship at a Paris bistro. She has since cooked across the globe aside many accomplished chefs, notably in Sydney, Hong Kong, Vancouver's West, and Catch in Calgary before opening Mercato as Executive Chef, one of Calgary's top restaurants during her tenure. She also has travelled extensively as a guest chef including the James Beard House, in New York City.
In 2016, Gomes partnered with her sister to open Cluck N' Cleaver, a crispy fried– chicken and French-style rotisserie take-out joint that prides itself on providing good food, fast. The highly successful, independently owned and operated business will soon be expanding in Calgary and across western Canada.
Nicole donates her time to a large number of charitable causes. Throughout her Top Chef Canada viewing parties, Nicole has raised over $120,000 for a variety of charities close to her heart. No matter what she's cooking, Nicole remains committed to innovative, personalized cuisine served with personality and flair. Nothing gives her more joy than sharing her craft by bringing people together to enjoy great food.